Company Overview
Founded in 1989, Gamry Instruments designs and builds precision electrochemical instrumentation and accessories. They believe that instruments should achieve a balance between performance and cost. Gamry strive for innovative designs, superior support from their own in-house electrochemical experts, and fair pricing.
Gamry have a very simple goal: we want every user to be satisfied with their Gamry instrument.
Solving the needs of the customers comes first and foremost at Gamry. By stressing innovation, performance, and reliability, they insure that the instruments meet your needs both today and in the future. While their confidence in the instruments allows Gamry to offer one of the strongest warranties in the industry, it's really the people at Gamry that make the difference. Gamry's highly educated support staff and electrochemists are available to discuss your applications, assist you with data analysis, or just offer advice on how to make the most out of your Gamry. Let us put our Electrochemical Expertise to work for you.
Life and Times
From start they have created instruments with uncommon value and performance. Their ground-breaking design made computer-controlled potentiostats more available than ever. Gamry software was the first to be available on Microsoft™ Windows, and allowed unprecedented customization of the experiments using EXPLAIN™, their experimental control language. Utilizing state of the art digital signal processing, Gamry was the first instrument company to use sub-harmonic sampling on their full line of instruments. This technology allows Gamry instruments to make Electrochemical Impedance measurements without the need for additional hardware. In addition to exceptional performance, they also pay attention to physical instrument design. Gamry maximize the use of surface mount components with state of the art circuit board layout to minimize instrument size and increase long term reliability. All of Gamry's instruments are also ecologically friendly. They make extensive use of highly recyclable aluminum and use completely lead free circuit board assemblies.
Gamry is also a full line supplier of electrochemical cells and accessories. Cells like the Dr. Bob's cell and the Jacketed EuroCell offer versatility and value. Their in-house design team allows them to create accessories like our unique Faraday cage with stir/purge option.
Beyond just instrument and cell design, Gamry takes pride in offering top notch support both before and after the sale. Their sales and support staff consists of electrochemists and engineers with real-world research experience.
Products
Gamry Instruments designs and manufactures a variety of electrochemical instrumentation and accessories designed to fit your needs and budget.
They are, first and foremost, electrochemists and materials scientists who love creating quality instrumentation, and enjoy seeing it used creatively.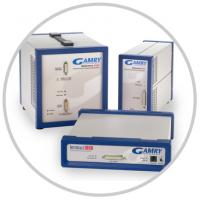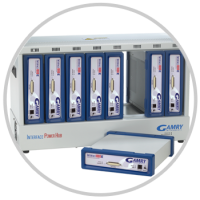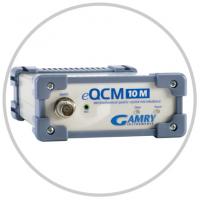 Single Channel Potentiostat      Multi Channel Potentiostat     Quartz Crystal Microbalance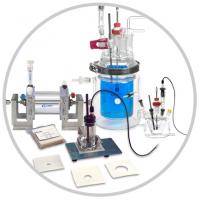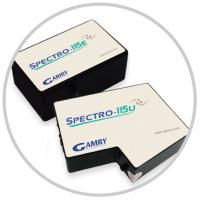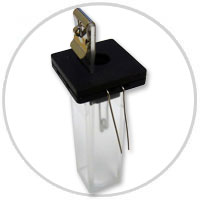 Electrochemical Cells              Spectroelectrochemistry       Spectroelectrochemical Cells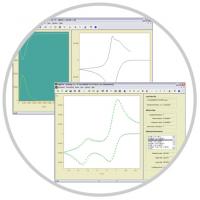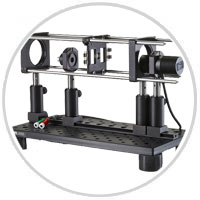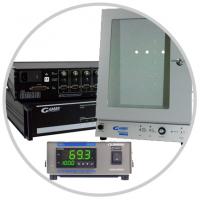 DigiElch™ Electrochemical                    IMPS/IMVS                               Accessories

         Simulation Software
Whether you're looking at single channel potentiostats or multichannel potentiostats, Gamry has a system for you. Gamry's two families of potentiostats are below, the high-performance Reference line and the more value-oriented, Interface line.  Any two or more instruments of the same family can be combined to create a bipotentiostat or multichannel potentiostat.
Single Channel Potentiostat
Multi Channel Potentiostat